The KRSC provides land use and building services to the villages of Saint-Antoine, Rexton, Saint-Louis-de-Kent and Rogersville, the Rural Community of Cocagne, and the towns of Bouctouche and Richibucto. Building and subdivision services are provided to unincorporated areas.
Those services include:

Building and development permits
Inspection of new subdivisions, buildings and construction
Development and management of municipal and rural plans
Processing of land use applications and approval of subdivisions
Planning, construction and development support and advice to the general public, community stakeholders, Planning Review Advisory Committees (PRACs), various provincial departments and the Minister of the Environment and Local Government.
Construction
The planning department is responsible for issuing development and building permits for the region.
For major buildings subject to the National Building Code of Canada, the department is also responsible for carrying out inspections at key stages.
Our building inspectors are certified professionals recognized by the New Brunswick Building Officials Association (NBBOA).
They provide the following services:
Advice to clients on how to apply for permits and interpret regulations (municipal, provincial and National Building Code of Canada)
Review of building permit applications to ensure compliance with building regulations
Issuance of building permits
Inspections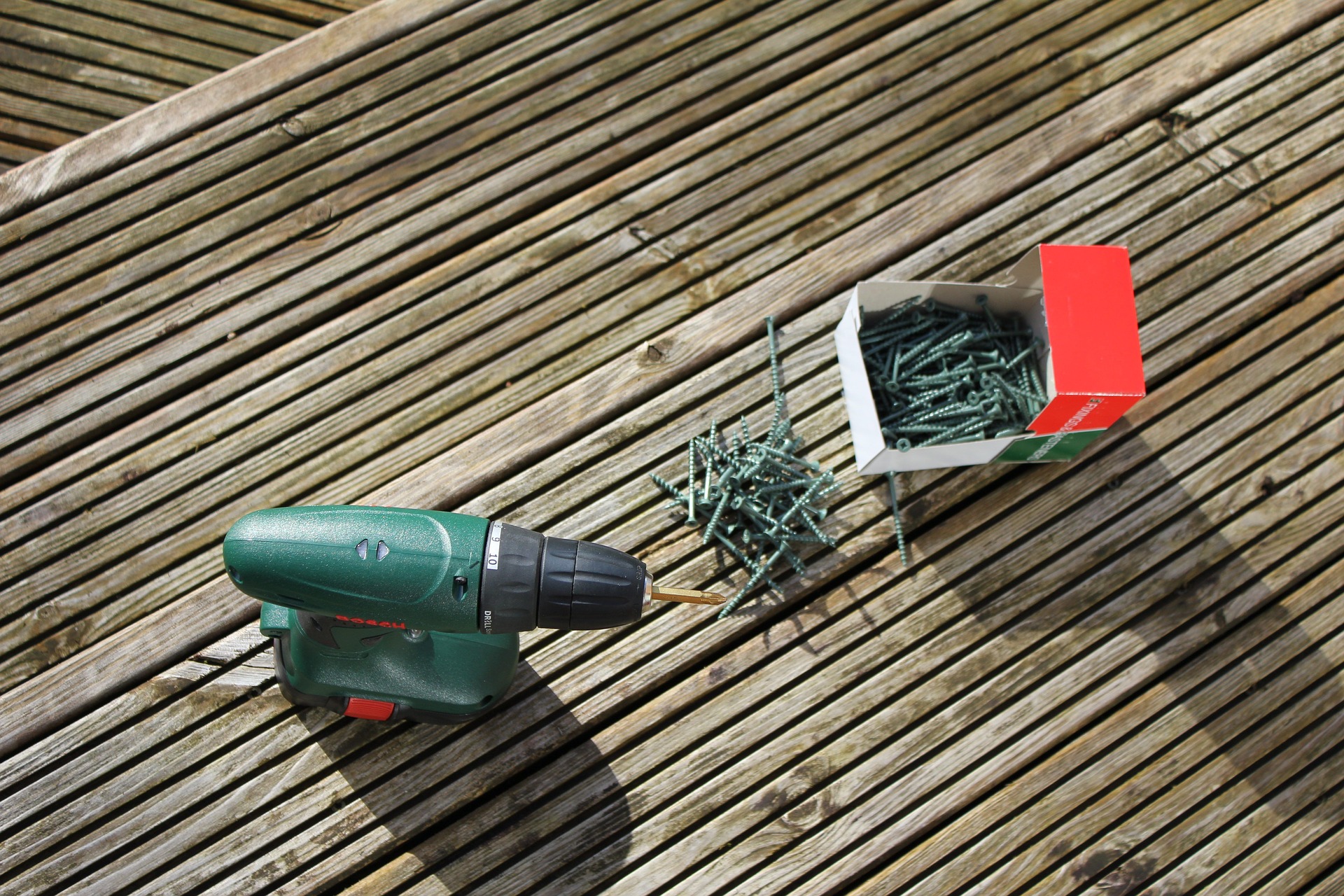 Permits
Building permits are required for new buildings and structures, as well as demolition, relocation and replacement of existing buildings and structures.
Building permits are essential for protecting property owners and the community by ensuring that new developments are safe and comply with local by-laws and regulations and the National Building Code of Canada.
Obtaining a permit
Contact us to discuss how to proceed and/or make an appointment with one of our inspectors.
The permit fees go toward covering the cost of the work involved in issuing the permit, such as verifying compliance with provincial and municipal regulations and national standards. Any necessary inspections are also covered by the fees.
Note that all fees collected by the planning department are returned in full to the community in which the permit is issued.
Begin the process by filling out this Building Permit Application Form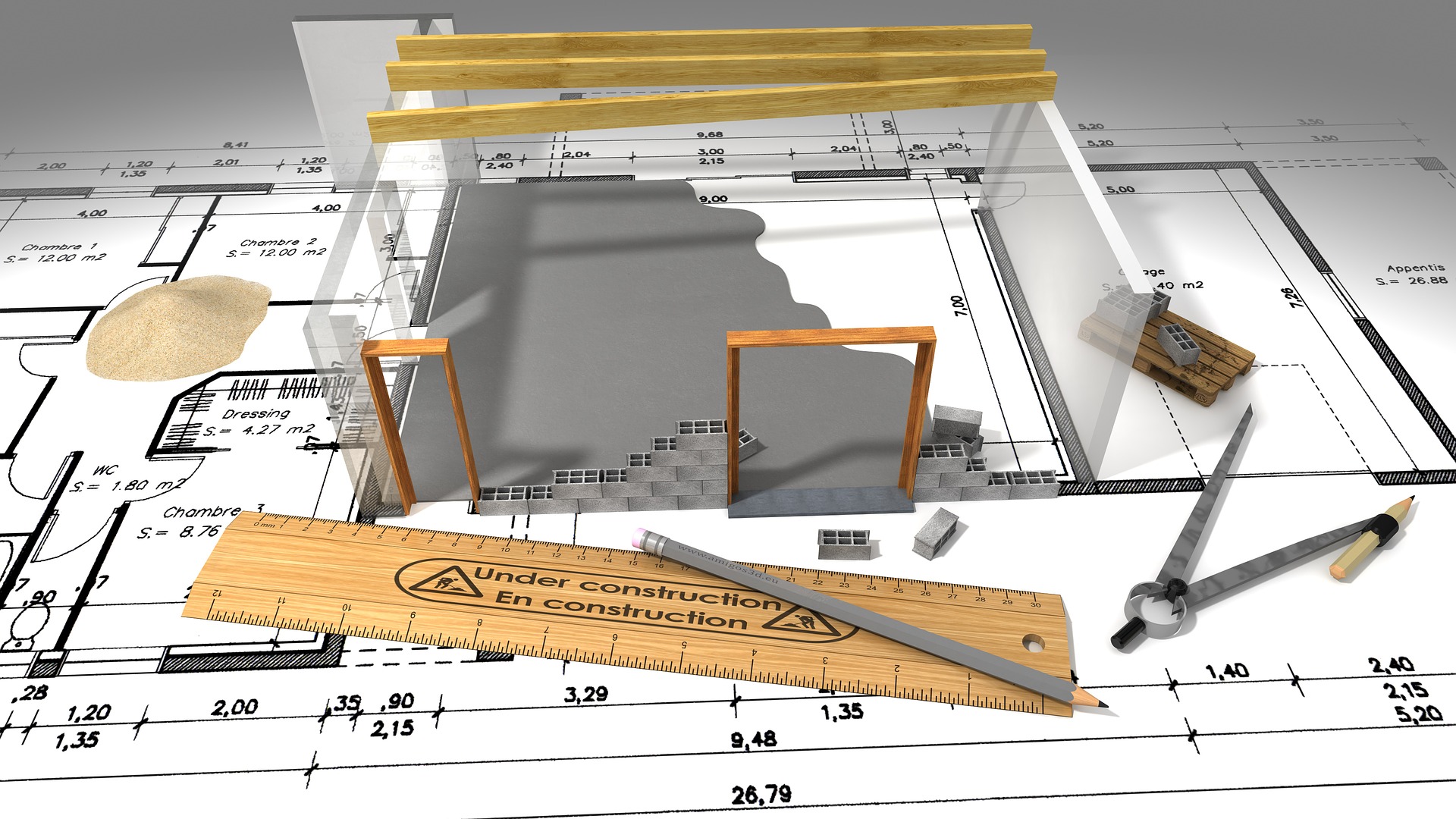 Required documents
Each project is unique and requires different documentation to ensure compliance. The requirements for a new home, for example, are greater than those for an additional shed. While the following list provides some guidance, we strongly recommend that you contact one of our inspectors to confirm what will be needed for your project.
Here are examples of some of the documents that our inspectors may request from you:
P.I.D. (property identification) number (found on your tax bill)
Estimated project cost
Complete set of plans, to scale
Required approvals:

Department of Health (sewage systems)
Department of Transportation (setbacks, access permits)
Department of Environment (if within 30 metres of a watercourse or if wetlands are involved)

Commercial, industrial and institutional buildings may require additional approvals (Fire Marshal, etc.)
Any other document required to certify compliance or approvals from other government agencies (check with our building inspector)
Inspections
Four inspections are usually required for new homes, and other projects may also require inspections. Our inspectors will tell you how many, and when, inspections are required at the time the permit is issued.
The onus is on the permit holder to inform the building inspector when they are ready for the required inspections.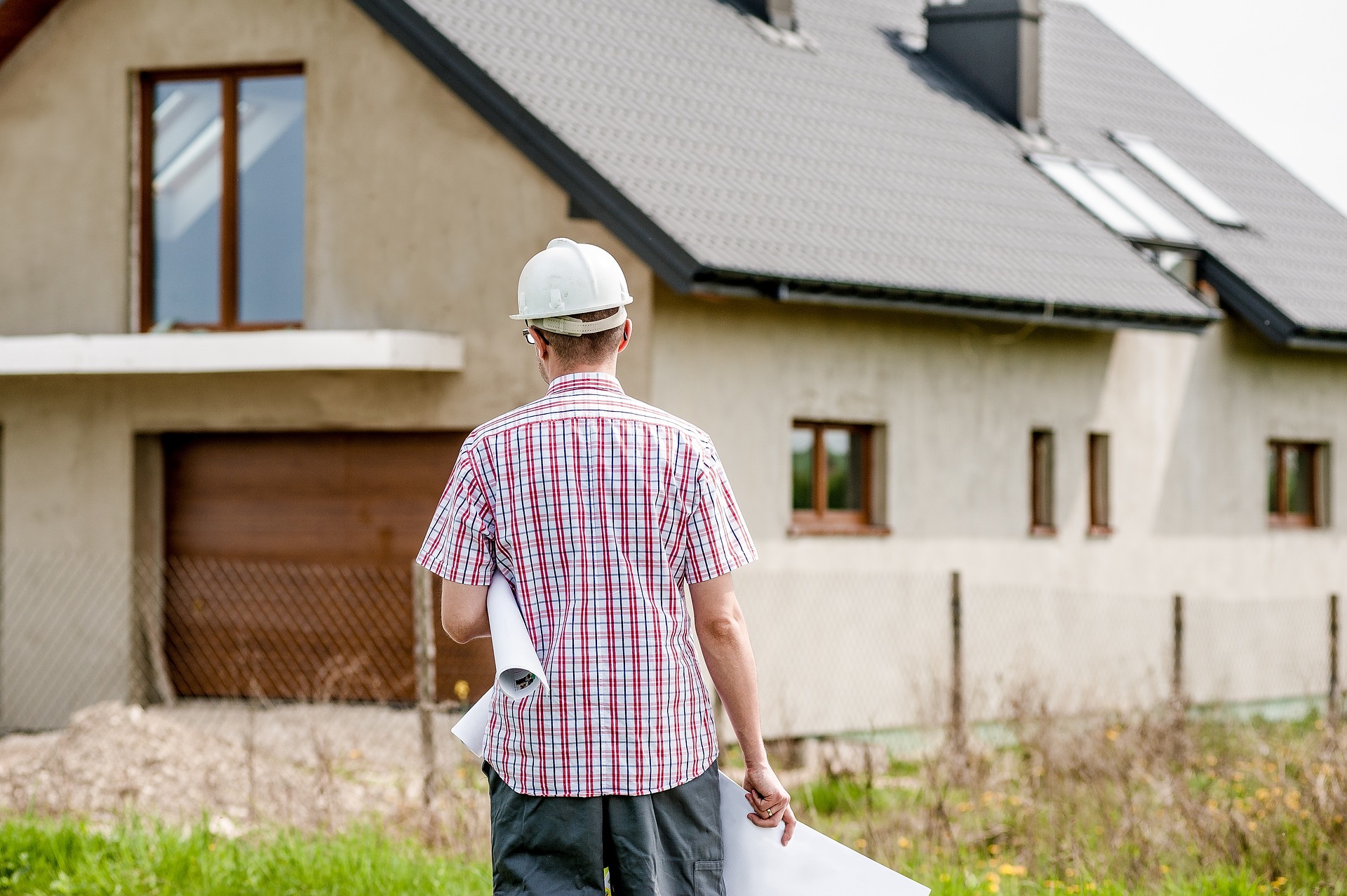 Pre-filling inspections
Required 48 hours prior to filling a foundation
Location of drainage tile and cover
Foundation depth
Wall and base sizes
Anchor bolts
Frame inspections
Required 72 hours before finishing the interior wall
Structural components (beams, lintels, walls, trusses, floor joists, framing, etc.)
Stair frame with clearance height dimensions
Roofing and siding
Insulation inspections
Required 48 hours prior to completion of work
Insulation
Vapour barrier installation
Final inspections
Required 10 days prior to completion of work
Railings and balustrades
Smoke alarms
Self-closing hinges on adjoining garage doors
Construction of outdoor patio/deck and entrance stairs
Ventilation system operating
Any other information required by the home inspector
Subdivisions
Dividing land into two or more lots is called subdivision.
The process may also entail the creation of private access routes and public roads. The Community Planning Act and the Provincial Subdivision Regulation set out the minimum requirements for parcels of land.
Subdivisions in unincorporated areas (LSDs) must be approved by the Commission's development officer and, in some cases, the appropriate Planning Review Adjustment Committee (PRAC). Likewise, subdivisions in a municipality must be approved by the development officer. However, in some cases, approval is also needed from the relevant PRAC and municipal council.
Subdivision applications filed with the Commission are processed differently depending on whether or not the subdivision requires the development of utilities or private access roads, or the designation of land for public streets.
For more information, contact us to speak with one of our development officers.
Minimum standards
Minimum size of a lot serviced by a private well or septic tank: - 54 m (180 ft) wide - 38 m (125 ft) deep - A surface area of 4,000 m2 (1 acre)
Minimum size of a lot connected to a public sewer system (*unless otherwise specified in a by-law*): - 23 m (76 ft) wide - 30 m (100 ft) deep - A surface area of 692 m2 (7,600 ft2)
Minimum size of a lot connected to a public sewer or water system: - 18 m (60 ft) wide - 30 m (100 ft) deep - A surface area of 540 m2 (6,000 ft2)
Process
To submit a subdivision application, the authorized representative of the owner (lawyer, land surveyor, etc.) must provide the development officer with the following documents:
An application signed by the owner or authorized representative
A tentative plan prepared by a land surveyor licensed in New Brunswick
Proof of payment of the application fee (see section on fees)
Subdivision approval process
Step 1
Consult the development officer (not mandatory, but recommended).
Step 2
The owner's representative submits the application and tentative subdivision plan for review.
Step 3
The development officer reviews the tentative plan and submits a copy to all affected government departments for comment or required approvals.
Step 4
If the application does not meet current standards, PRAC approval is required.
If the subdivision requires building a future or public street or land for public use, approval must be obtained from the PRAC, and the municipal council or the Department of Transportation and Infrastructure.
Step 5
The development officer indicates whether revisions are required.
Step 6
The final subdivision plan is prepared by a land surveyor licensed in New Brunswick.
Step 7
The final subdivision plan is approved (stamped) by the development officer.
Step 8
The approved subdivision plan is registered at the Registry Office.
Zoning By-laws and Plans
Each municipality has its own zoning by-laws and regulations.
Zoning by-laws are documents used to guide development and regulate land use within a community. They may contain rules dealing with the following:
- Permitted uses
- Lot sizes
- Buildings and fences
- Access
- Parking
- Signage
- Setbacks
- And so on
Select your municipality or rural community from the list on the right to view the documents that apply to you.
These documents are for information purposes only. For confirmation or certification, contact a member of our Planning Department. The online documents are continually subject to change and update.
Zoning confirmation
Zoning confirmation letter requests must be made in writing to our senior planner, Serge Boucher. The request must include the following information:
Your name or the name of the owner or business
Property Identification Number (PID)
Mailing address in full
A telephone number where you can be reached during normal business hours
Your email address
Fees may apply to obtain a zoning confirmation letter. Please contact us in advance to confirm if any fees apply in your case.
Zoning amendments
Some projects require a zoning amendment.
Some projects require a zoning amendment (or rezoning) because current zoning may prevent certain types of businesses and/or buildings in a municipality, or in an LSD that has a rural plan. If an amendment is needed, you will need to apply for one.
The PROCESS is PUBLIC, meaning that the project details and the identity of the owner or developer are made known to the community. Projects may encounter opposition, and members of the public can voice their concerns to the municipal council or the KRSC in writing or in person at public meetings held to study the application.
The process can take from THREE TO SIX MONTHS to complete and even longer if key information or documents required to process the application are missing.
Contact one of our planners to start the process and save time. Submitting all the required information from the outset will increase the chances of your project being approved.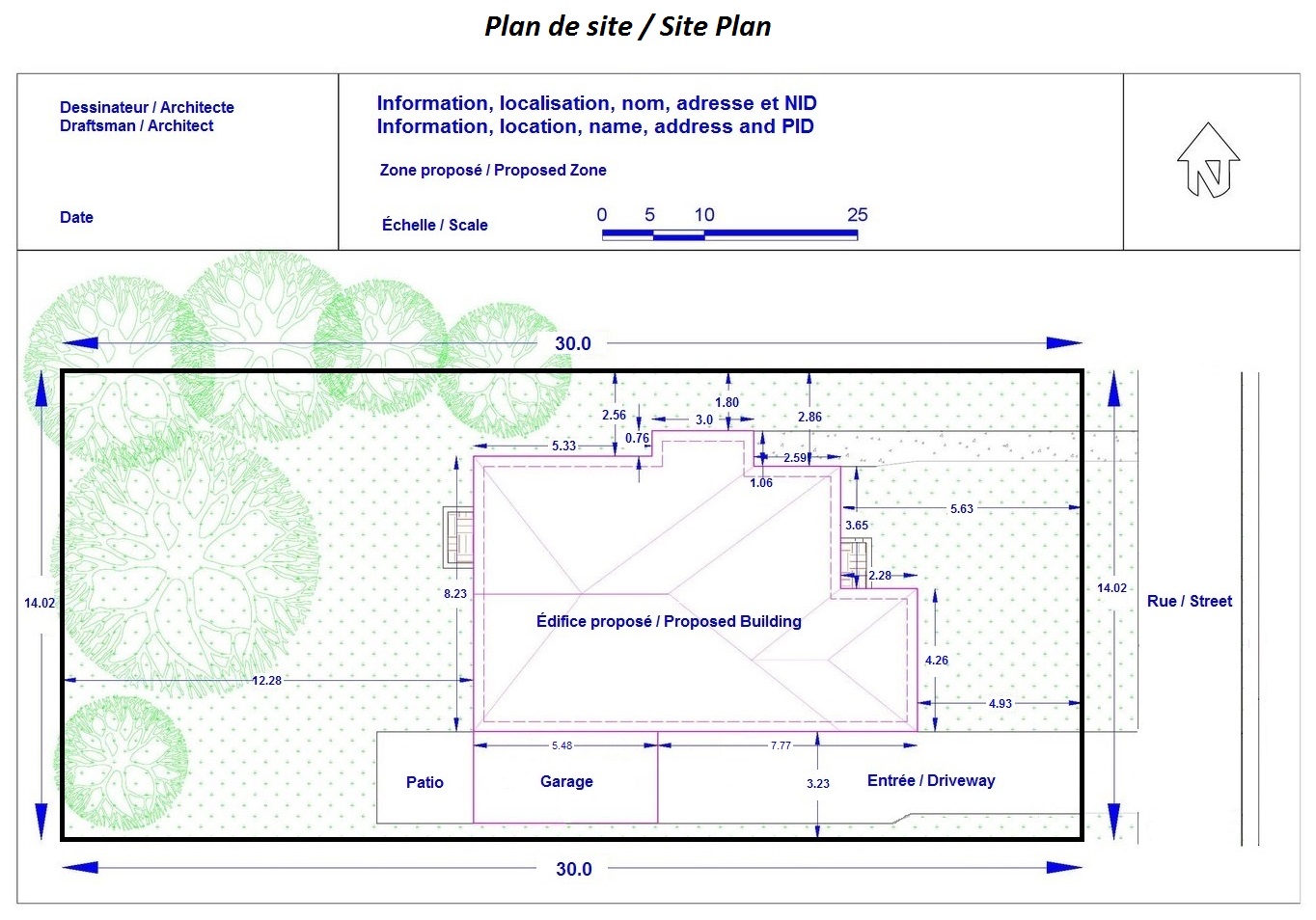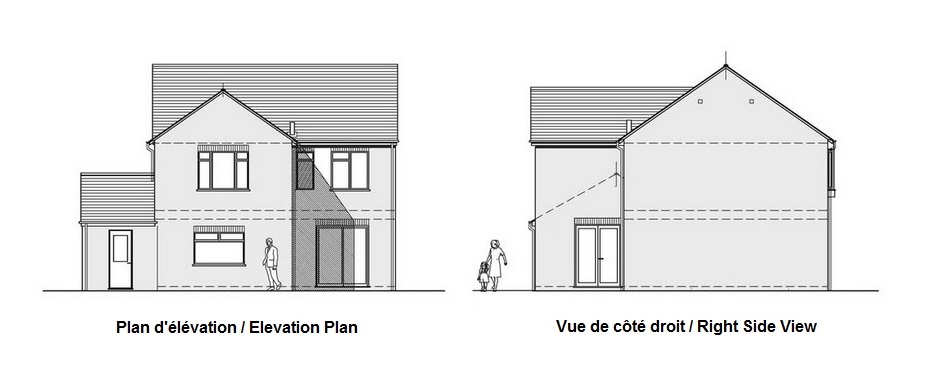 Documents required for rezoning requests
A detailed plan drawn to scale, in electronic or digital format, using AutoCAD or a similar program to illustrate the project's concept to the council, the PRAC and residents.
The plan must include the following:

Area, lot dimensions, PID(s) (property identification number/s) and civic address (if specified)
Layout of the proposed building(s) and accessory buildings
Drainage of surface water on the property (may be required in some cases)
An illustration of the building as seen from the street (elevation plan or drawing)
Floor plans
Exterior signs if applicable
Proposed exterior materials (may be required in some cases)
Fees
Services provided by the KRSC planning department
Building permits
Fees
Building permits in municipalities
$25/first $10,000 + $5/$1,000 of assessed value

$6/$1,000 of assessed value (Bouctouche)

Building permits in LSDs
$25 + $5/$1,000 of assessed value
Variances
$250
Special PRAC meeting for urgent variance requests
$2,000 to cover the meeting costs
Subdivisions
 Fees
Subdivisions in municipalities
$200 + $25/lot or parcel
Subdivisions in LSDs
$200 + $25/lot or parcel on public road

$500 + $25/lot or parcel on private access road

$100 document approval or exemption

$25 development permit (waiver)
| | |
| --- | --- |
| Zoning Confirmation Letter |  Fees |
| Only in certain cases (contact us to confirm) | $100 |
| LSD zoning |  Fees |
| Zoning changes in a LSD | $1,500 to cover advertising costs |
| Municipal zoning | Fees |
| Zoning changes in a municipality | Fees may vary. Contact your municipality. |
Documentation
 Fees
Production of GIS maps
$4/linear foot with 36-inch paper

$5/linear foot with 48-inch paper

Scanning of documents on the plotter printer
$25 per file