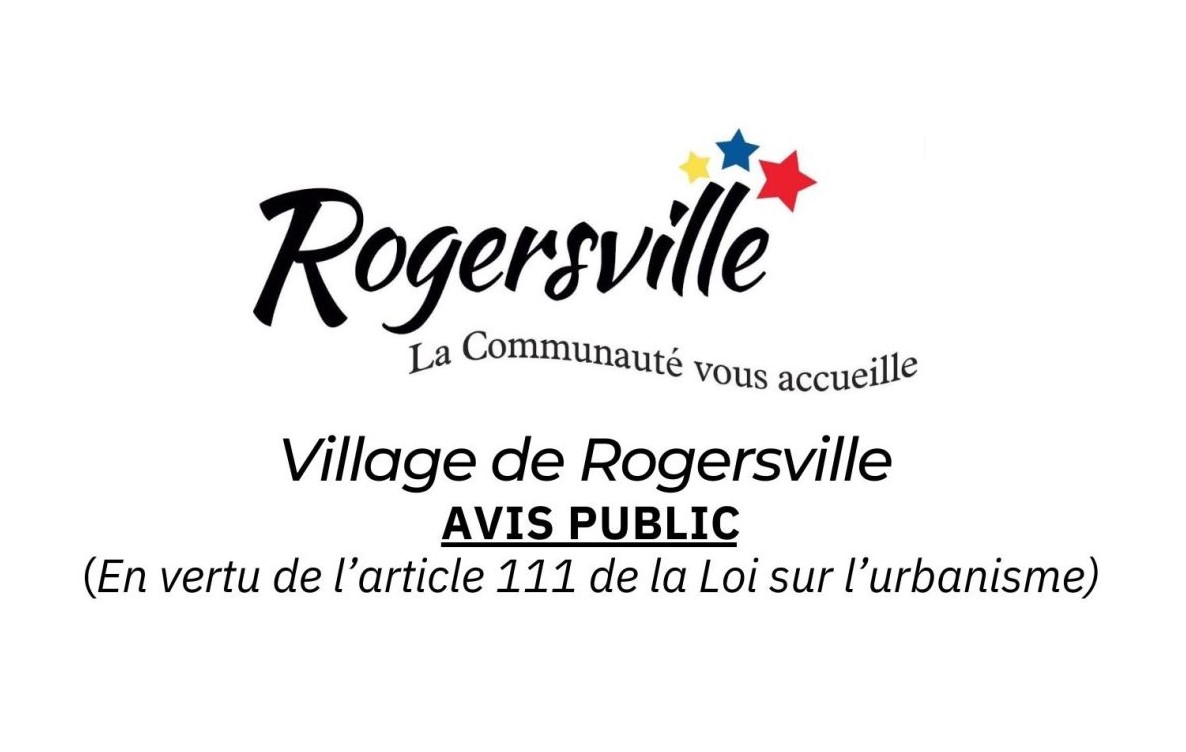 Public Hearing – Rogersville
The municipal council of the Village of Rogersville intends to pass a by-law adopting a new rural plan for the entire municipality. Direct your questions and comments to the Village of Rogersville.
(The original message is in French only as the Village of Rogersville is a francophone community under no obligation to translate their documentations.)
Village de Rogersville
AVIS PUBLIC
(En vertu de l'article 111 de la Loi sur l'urbanisme)
Le Conseil municipal du village de Rogersville a l'intention d'adopter un arrêté adoptant un nouveau plan rural pour l'ensemble du territoire de la municipalité.
Les personnes intéressées peuvent consulter ce projet d'arrêté à l'édifice municipal de Rogersville situé au 10989 rue Principale à Rogersville de 8h30 à 16h30 du lundi au vendredi.
Les objections audit projet d'arrêté présentées par écrit seront étudiées lors d'une audience publique qui se tiendra à l'édifice municipal de Rogersville, le 19 octobre 2022 à 16h30. Toute personne qui désire défendre ces objections ou s'y opposer pourra le faire à ces temps et lieu.
Les objections écrites doivent être envoyées à: Angèle McCaie, Directrice générale, 10989 rue Principale, Rogersville, N.-B., E4Y 2L6.
LE CONSEIL MUNICIPAL DU VILLAGE DE ROGERSVILLE
Angèle McCaie
Directrice générale