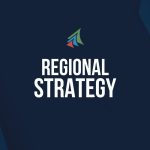 The KRSC Launches its Regional Strategy
8 September 2023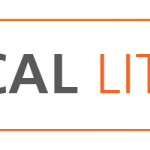 Physical Literacy for Communities
1 November 2023
Richibucto, October 13th, 2023 – The Kent Regional Service Commission (KRSC) and the Richibucto RCMP Detachment kicked off the fifth edition of their "positive ticketing" program in Kent County last spring. The program ran throughout the summer and fall of 2023, with tickets being issued to deserving youth. The initiative culminated in a prize draw held in October, where all the tickets issued during the program were entered for a chance to win.
This project aimed to develop healthy and safe habits among our youth. The project has enabled police officers in the Kent County area to connect with local youth by rewarding those who demonstrate good behaviour rather than just punishing offenders. Below you will find the reasons why tickets were issued:
– Wearing a helmet
– Safe use of a bicycle
– Wearing a seatbelt
– Use of the crosswalk
– Acts of kindness
– Approved car seat usage
– Boat safety
– Other
Over 200 positive ticket tickets were distributed during the initiative and the Richibucto RCMP are pleased with the results. Young people who received tickets could submit them and receive a small Gift from a local company and their name was also added to the draw for the final prizes.
Congratulations to Amaya Soucy who won a $500 gift card, and to Frederic Cormier and Chloe Comeau who each won a $250 gift card. The KRSC and the Richibucto RCMP Detachment are delighted with the results and positive feedback received during the summer and fall. Noting the program`s benefits, the two organizations plan to repeat the initiative in 2024.
The Kent Regional Service Commission has been serving the public since 2013. The organization has two mandates: local planning and solid waste management, as well as several responsibilities for regional collaboration. Regional cooperation in policing is one of these additional responsibilities. Visit www.krsc.ca.