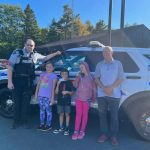 A positive impact in the Kent region
18 October 2023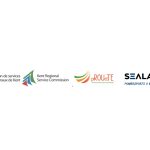 Forestry Skills Project
30 November 2023
Miramichi & Kent Region Embrace Physical Literacy for Children and Youth
Miramichi and Kent Region — It's time to get moving!
Miramichi and Kent Region community leaders have chosen to come together as part of the Physical Literacy for Communities (PL4C) initiative. Financially supported by the Public Health Agency of Canada, the objective of PL4C is to:
● Build on existing efforts in communities to bring together a coalition of community partners to work across sectors and lead physical literacy interventions within their communities.
● build the capacity of 5,000 leaders and instructors nationally by mobilizing eLearning, workshops, webinars, conferences and resources, and
● conduct physical literacy observations and help provide real-time feedback for schools and community programs aiming to develop the physical literacy of their children and youth.
Beginning in late 2022, community organizations across the City of Miramichi and Kent Region, New Brunswick, representing sport, recreation, elementary and early education, health, family and community services, as well as other sectors, began to work together to improve physical literacy in the community. Engagement and support from organizations across sectors is a top priority of Physical Literacy for Communities (PL4C). The initiative's goal is to ensure all relevant voices within the community are heard; and that expertise, resources, leadership and knowledge from various sectors can contribute to increasing physical literacy among children and youth. The ultimate vision is to improve life-long patterns of regular physical activity and improve health outcomes for children and youth. "The City of Miramichi and Kent Region have tremendous local leadership and a real interest in supporting children, youth and their families to improve health outcomes for children and youth by increasing their physical literacy. Sport for Life is excited to work with local leaders to build further collaboration in the community and have a lasting positive impact," Joe Doiron, Atlantic Regional Manager, Physical Literacy for Communities, said. Added leadership on the initiative is provided by the Sport and Recreation Branch at New Brunswick Tourism, Heritage and Culture, as well as Recreation New Brunswick, and will ensure PL4C in Miramichi and Kent Region get more kids moving."
Through the Public Health Agency of Canada, the Canadian government announced an investment of $3.79 million into Sport for Life's Physical Literacy for Communities (PL4C) project in 2022. The project will reach up to 150,000 children and youth aged two to 18 in Northern British Columbia, Alberta, Ontario, Quebec, Nunavut, and Atlantic Canada. In addition to the federal funding, the investment will be augmented by another $2 million from foundations, sponsors, partners and communities.
This initiative, running until August 2024, will bring together health, education, recreation, sport, and other sectors through twenty-three community-based partner tables to advance physical literacy. It will support schools and communities in addressing specific local barriers to healthy active living, and build community capacity through training that supports the development of physical literacy. The project includes capacity-building for Indigenous communities and newcomer populations within each community so that their youth can be meaningfully engaged; many supports are provided such as a learning pathway that includes mentorship opportunities for each partner table and various knowledge scaling opportunities like eLearning courses, focus groups and workshops.