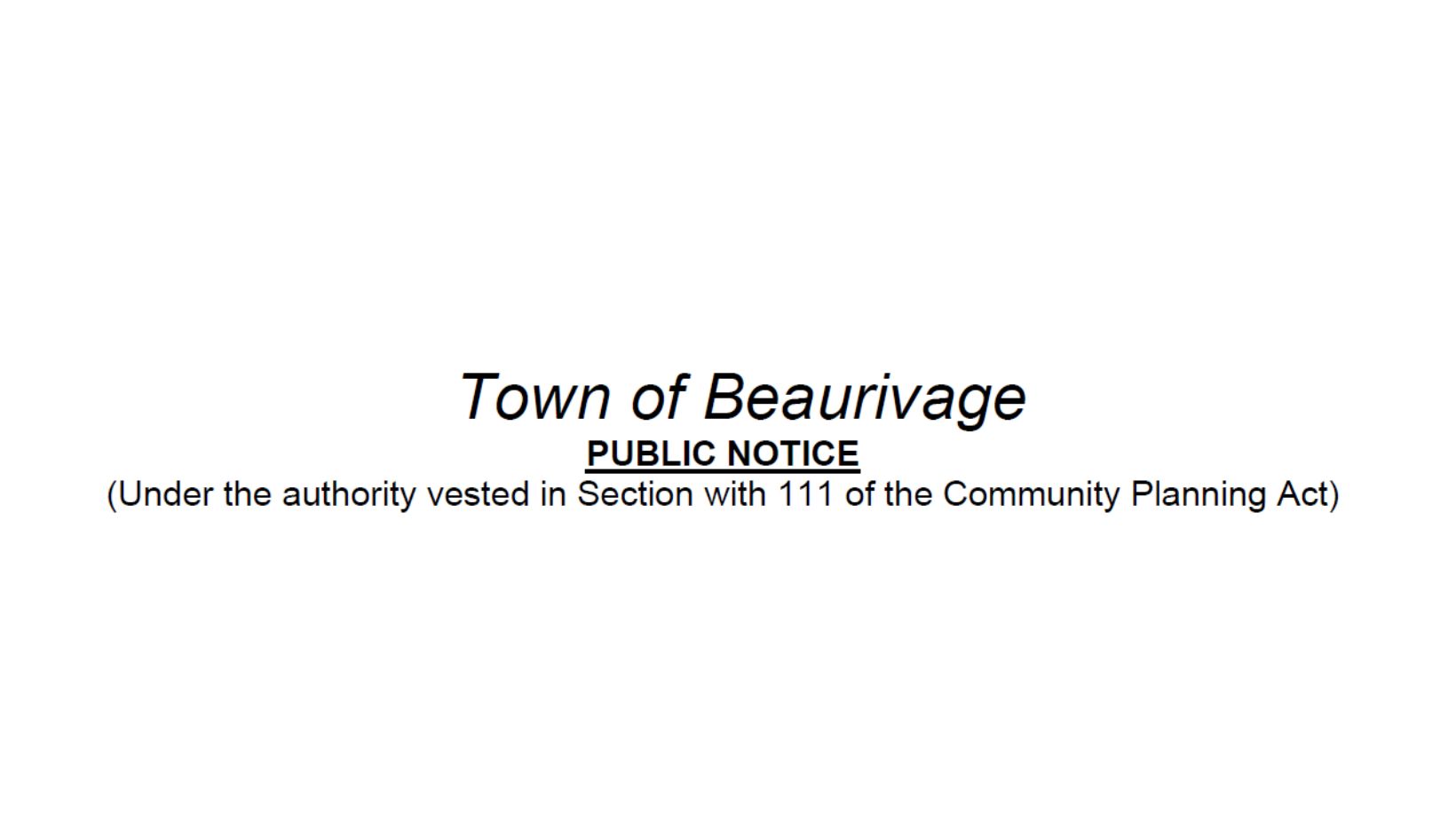 Public Notice – Town of Beaurivage
25 May 2023
Tourism Agreement
14 July 2023
Town of Grand-Bouctouche
PUBLIC NOTICE
(Under the authority vested in Section with 111 of the Community Planning Act)
The Municipal Council of Grand-Bouctouche intends to amend their Zoning By-law no. 2021-03 entitled « Town of Bouctouche Zoning By-Law » in order to:
To change the current zoning from "Residential Single Family (R1)" to "Residential High Density (R3)". The purpose of the rezoning is to allow the construction of three (3) residential buildings with a total of ten (10) housing units with one (1) attached garage for each unit. The property PID (25485582) is located at the corner of Claude & Louis-Bourg Streets in Bouctouche.
Anyone interested can review the proposed project at the Clerk's office at the Grand-Bouctouche Town Hall weekdays from 8:00am to 4:30pm.
Written objections to the by-law project will be considered during a public hearing that will be held at the Grand-Bouctouche Town Hall, on July 11, 2023 at 6:00 pm. Anyone wishing to speak for or against these written objections may do so at these times & location.
Written objections must be sent to; Serge Arsenault, Clerk, Town of Grand-Bouctouche, 30 Évangéline Street, Bouctouche, NB, E4S 3E4.
THE MUNICIPAL COUNCIL OF GRAND-BOUCTOUCHE
Serge Arsenault
Clerk