POSITIVE TICKETING: A positive impact in the Kent region
8 November 2022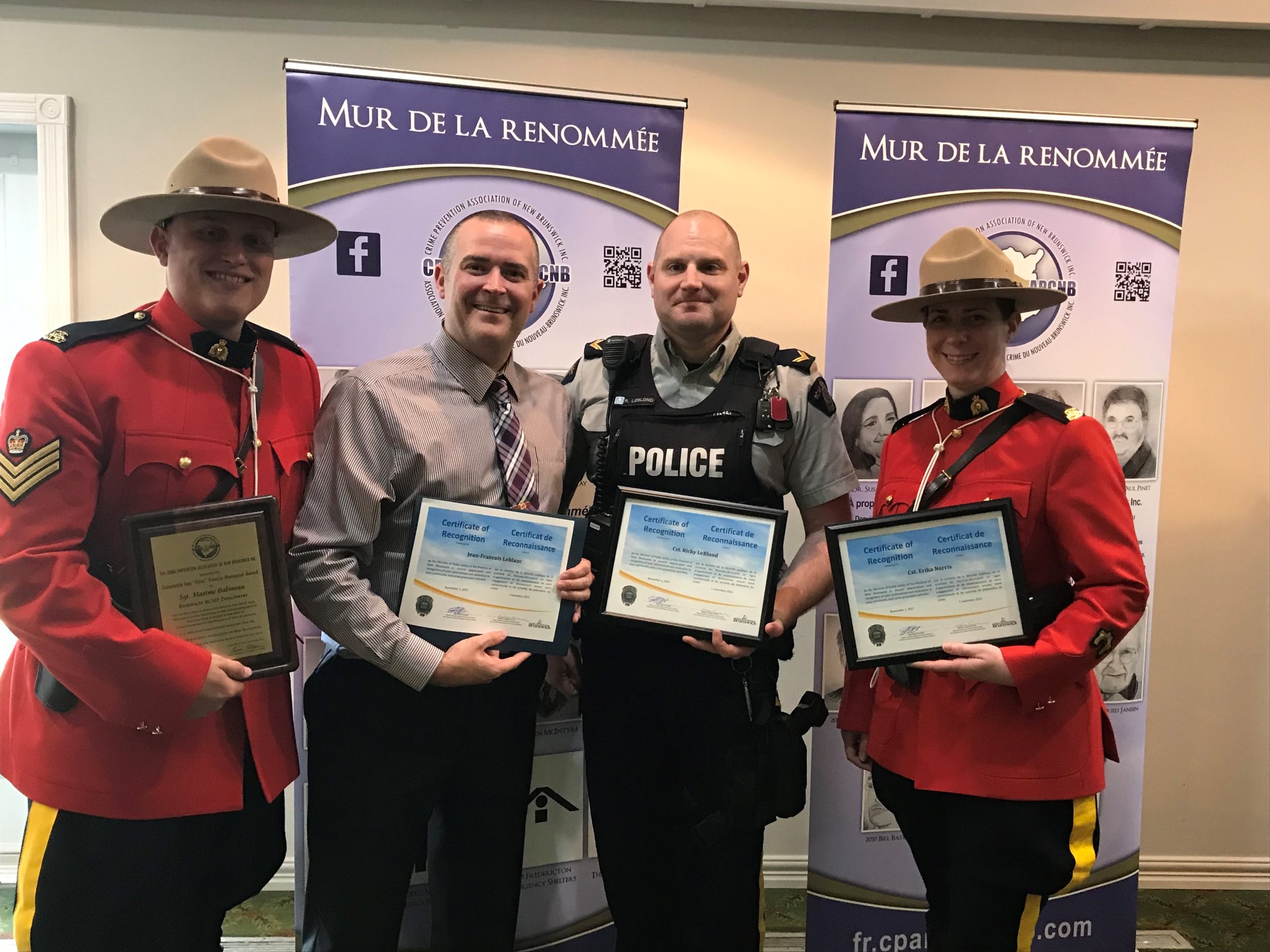 Crime Prevention Awards
14 November 2022
Richibucto, NB, November 2, 2022 — On Thursday, October 27, the Kent Rural Settlement Network, in partnership with the Association francophone des parents du Nouveau-Brunswick, organized a Halloween event for newcomers and community members of all ages. The event was all about building community bonds – giving newcomers and community members a chance to network, make friends and participate in a fun activity.
The activity was a great success with 45 participants from different nationalities such as Ukrainians, Filipinos, Ecuadorians and Canadians. Attendees discussed how to stay safe on Halloween and everyone had the chance to carve a pumpkin, which most of our newcomers had never done before and had only seen on North American Television; the newcomers expressed great joy for the pumpkin carving activity.
The carved pumpkins were then put on display and the community got to vote for their favourite pumpkin. We are proud to announce the winners and thank Co-op Cartier for donating gift cards. First place was Evelinda & Ayisha Mahilum, second place was Cristy Joy and third place Pavlo & Pavlo Yaranin.
The RSN Kent and the Association francophone des parents du Nouveau-Brunswick are delighted with the outcome of the event and hope to host more multicultural activities in the future.